HISTORIC HOUSE
With its soaring white columns and superbly crafted interiors, the mansion at Andalusia—called the Big House—is one of the finest, most distinctive examples of Greek Revival architecture in the United States. Inhabited from the 1790s until the 1970s, the story of Andalusia parallels and reflects that of the nation itself. Visiting this National Historic Landmark is a journey back in time, an invitation to see firsthand the traditions and tastes of the generations of Biddle family members who called it home.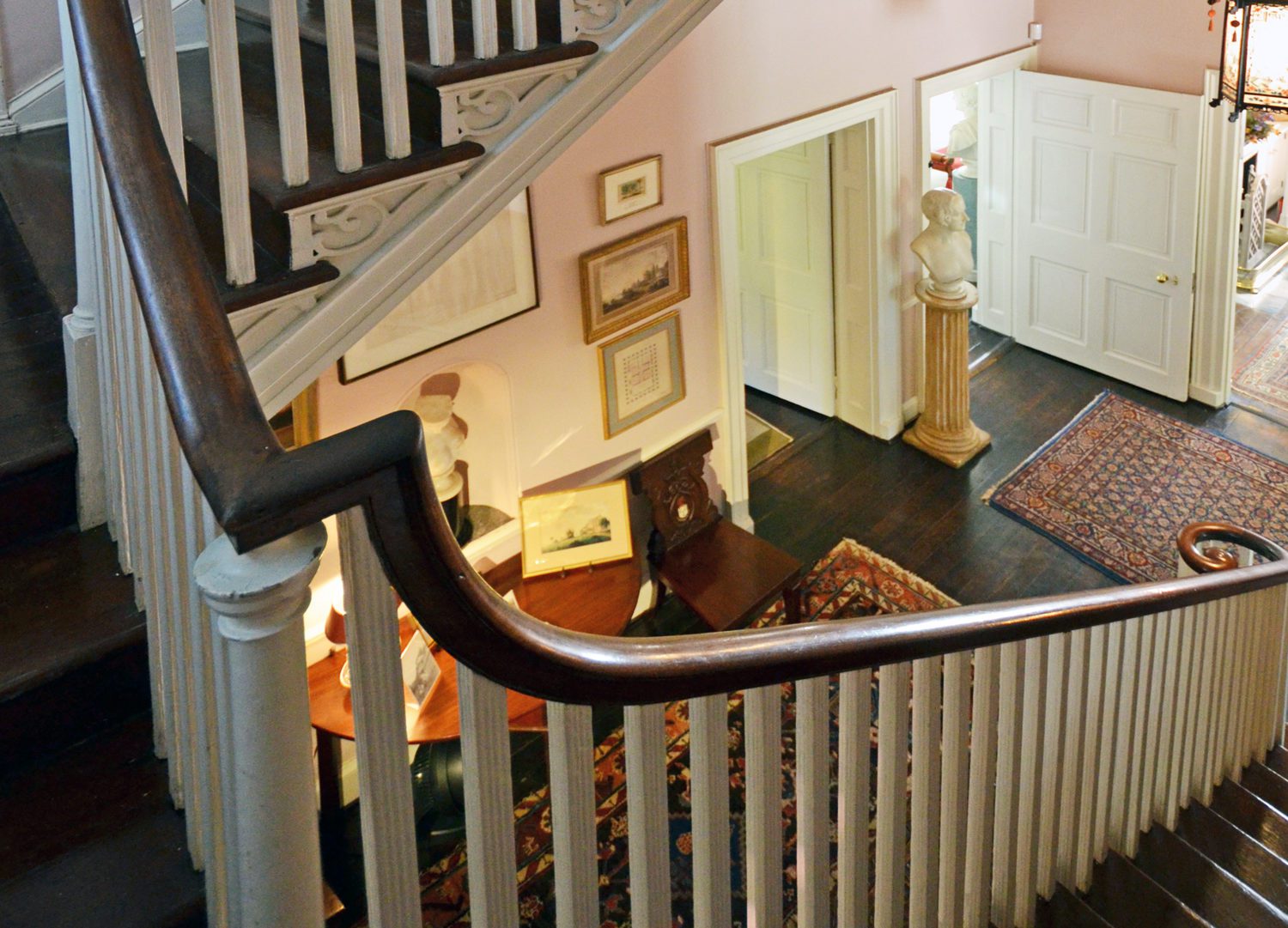 IMPRESSIVE INTERIORS
The parlors and bedrooms of the Big House delight the eye and inspire the imagination. Visitors enter the past as they explore the house, surrounded by period furnishings and portraits depicting two centuries of Andalusia residents, family, and friends. The extensive library contains more than 3,000 rare volumes preserved in original bookcases, including Nicholas Biddle's signed copy of the 1814 Lewis and Clark Journals, which he edited. A butler's pantry and bathrooms with marble fixtures show how the house was modernized in the early 20th century.
EXHIBITION ROOMS
Exhibition rooms display personal belongings and clothing alongside portraits and historical accounts to offer a focused look at prominent Biddle family members. One room features Commodore James Biddle, who fought in the War of 1812 and sailed throughout the Caribbean, Mediterranean, and Pacific, returning to Andalusia with ornate Chinese art and tales of being captured by Barbary pirates. Another room presents the exploits of World War I flying ace Charles J. Biddle, one of Andalusia's last fulltime residents.